Powered by counter.bloke.com

به‌خیربین بو شاری رانیه‌ی ده‌روازه‌ی راپه‌رین

This is the national flag of Kurdistan

We hope this flag will be fixed in United Nations
Welcome to Kurdistan the land of Kurds, which was splitted to four majour parts among Iraq, Turkey, Syria and Iran and we hope to be restored under the national flag of Kurdistan and will be fixed in United Nations.

This page contains many informations on Kurdish language,history ,geography,music,culture,art and other Kurdish subjects.
All of the subjects we mention them will be in English so every forigners will benift it .
I think it is a briefly knowledge about Kurds.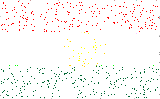 KURDISTAN FLAG
We hope it will be fixed in United Nations